Acts of Defiance
May 25, 2017
At a young age I was define by the image of my parents. Stand up straight, stay quiet, just listen. From there I learned that with each request the correct answer was 'I Will'.
In middle school I was defined by an unexplained social structure. I was plopped down at the bottom of the totem pole by some unknown force. Every time I tried to climb up I was shut down by someone saying stop. I always replied with 'I Will'.
In High school I was defined by my silence. My silence when I painted. My silence when I write. My silence when my actions spoke louder than the words I never said. I was told I would change. And I said I will.
It was junior year that I realized I had been defining my self. My parents were shaping me to be independent and respectable. But I still just want to be myself and I will.
I was told that my grades were great. But I want to learn more then how to sit in rows and to stay quiet, and I will.
I told myself that growing up unique was and is better than being in a group.But I still wanted to find someone as unique as me, and I will.
I realized that everything was making me stronger. Every 'I Will' was preparing me for the time when I'd finally have to say ' I will not'. But even then it probably wouldn't help for the last time when I would say those two words. I will.
The car was packed, on the edge of tittering over. I had committed. The college logo was proudly displayed on my shirt. My parents looked at me as they clung to each other as almost in unison they whispered "please call us soon." I hugged them with a sad smile. 'I will.'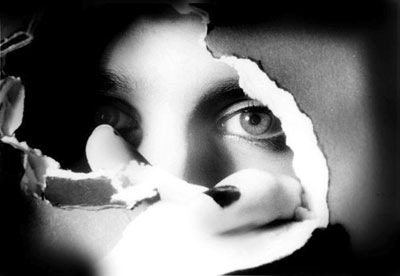 © Tabatha B., Peoria, IL