Dear Somebody: A Letter of Confession and Revelation
June 5, 2017
Dear somebody,
I know you, and you know me,
but only to a certain degree, you see.
I know you're broken down, when I see you
traipsing like a lost puppy,
a frown spread across your face, that glorious face
that makes me smile ear to ear,
your eyes cast down, those breathtaking eyes,
the eyes I can't help but stare into while you
captivate me with one of your stories.
I know where you stand,
so solemn, silent, sick of it all,
I know.
You're scared
so lonely,
  so petrified
   of life.
I know.
When I think of you,
a memory comes to mind.
Two kids,
standing in a hole-in-the-wall record store,
conversation brewing like the morning's coffee,
unsure of what would unfold.
Two airy laughs
rang like wind chimes as we
sifted through the new arrivals. To me,
you explained jazz,
pulling out albums of your favorite artists.
I could see the way your eyes
glowed as you spoke;
they always do that when you
talk about what you live.
Our voices ran for what felt like years
and I'll have you know,
just hearing your voice of soft crashing waves
makes me forget about the tears.
The valleys carved into my pallid complexion
are mended,
you make me ecstatic.
  Do you know?
I want you to know
that I will never
leave you stranded,
You will never
be alone.
I want to be by your side
so you don't have to hide
depressed, dreary, teary-eyed.
I would rob every single
star from the sky
if it meant you were happy again.
Your voice of soft crashing waves
soothes me,
the way your eyes light up
inspires me,
your giggle that rings like church bells on a Sunday
makes me smile wider than the
stretch of the Pacific.
You do so much for me
  and you don't even know it.
There's no need to be down,
no need to be scared,
for I promise,
I will do the same for you as you do for me.

Sincerely,
  somebody you know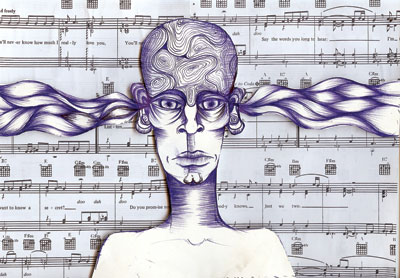 © Ani S., Petaluma, CA