No Control
June 1, 2017

They look at me with disgust.
I sit alone.
My hands are freezing cold.
I'm not in control.
My bones shake at the simplest of sounds.
My chest feels as though filled with rocks.
The veins on my arms stick out to form blue bumps.
Bruises cover my legs.
I've gone for years without making a sound.
My mind stands still.
I can hear their voices,
Coming from within,
and attempting to escape into the light.
A knocking feeling hits me in the throat.
I hold my neck in pain only to squeeze air out.
Red grazed my lips,
And my eyes go black.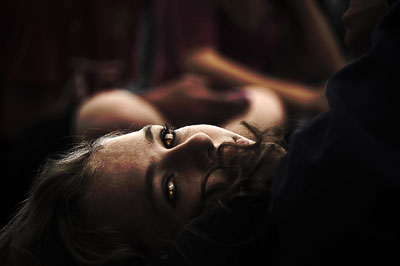 © Calvin C., Salt Lake City, UT