Deep dark blue
May 22, 2017
                       
Deep dark blue, a color or a feeling?  To me is a feeling
A feeling that makes me feel bleu or calmed just like the ocean
Sometimes calmed sometimes, aggressively moving or just there,
There like the air that is always moving but we can't see where.
Wearing his emotions is the sky smiling all day but sometimes,
The sky the beautiful sky cries without stopping for the crimes
The crimes that she had done that are so unfair
But now she feels bad walking down the streets wondering, WHY?
Why does she feel like that/ she looks at the sky and say I'm sorry
Sorry for her mistakes and for her ignorance
She knows what she has done and thinks about it walking home with a deep dark blue feeling that will never leave her alone.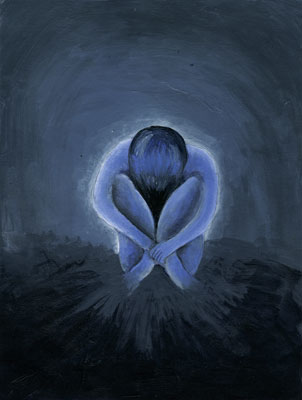 © Becky F., Sacramento, CA