Dillusion
June 1, 2017
Beauty is a system of blue eyes, white lies and skinny thighs.
It's a cult who gathers new members.
Young girls to be exact.
Ready to drink the Kool-Aid;
if it gets them a date to prom.
Beauty is a monster who takes lives
and re-dyes perfectly fine hair.
Beauty is a size zero
who will never be my hero.
Yet wins anyway.
Beauty is big chests and failed tests
that leave scholarships behind.
It either becomes you or you become it.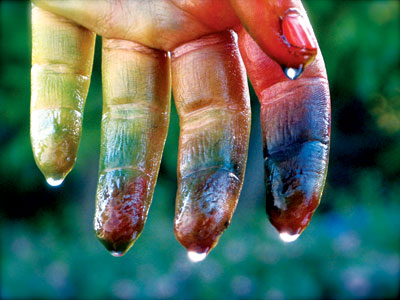 © Allison F., Menlo Park, CA