Beautiful Words
May 30, 2017
Sometimes the most beautiful word is
Sorry.
You never say it,
So when I catch the two syllables stumbling out of your mouth,
I hold my palm open to catch it,
To admire,
To keep.

Beautiful words don't come along often,
They are worth more than a fortune,
But apparently not worth my tears.
My broken heart is killing me
But I just need to hear
You say that beautiful word.

More beautiful than that white swan
Who's feathers caress the water,
While the sun dives into the depths of the sky,
Leaving, instead, stars
Stretched across the universe.

More beautiful
Than love,
More beautiful
Than life.

But I suppose beautiful words can only come from
Beautiful souls,
And if you are too selfish to save me,
You do not have the privilege
Of saying beautiful words.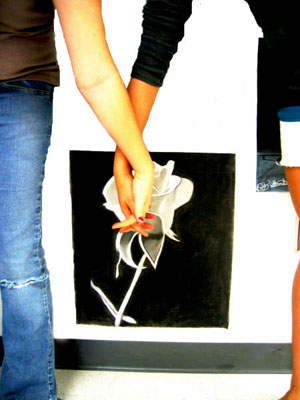 © Josie G., Wilmot, SD