The Unforgettable Story
May 30, 2017
HIM
His forest green eyes called to her.
The way he stood with confidence. 
The way his smile made her week in the knees.
The way his laughter rang through the halls made her heart race.
But she knew, she knew that she was to invisible.
To different. To obscure.
For him to notice or give a passing glance.

HER
She hid behind her old ratty sweatshirt.
She thought nobody noticed her,
But he did……
He saw everything.
From her worn out and tired but beautiful hazel eyes.
To the small scar right under her right eyebrow.
The way she would fidget and bite her lip.
How there was always a song in her heart but she would never sing.
How her undeniable beauty was hidden by the insecurities that others caused.
THEM
They both knew of each other but never dared say a word.
Until that one unforgettable day.
She was gone…..

Never to be seen again.
She will lay day after day six feet under. Then and only then did he wish that he had dared to speak three words that could have saved her.
I love you.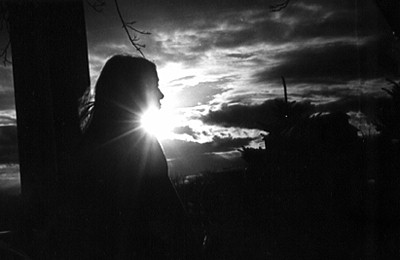 © Elizabeth G., Marblehead, MA