Excitement
May 18, 2017
Emma, the four legged, warm and furry, dog.
Sleeping the day away, sometimes waking up to eat some dog and cat food.
Sleeping in various places, throughout the day.
Sleeping on the couch because she knows her owners do not allow it,
when they are home.
Waiting all day for people to arrive at home for the night.
Hearing the garage door open is the best part of her day.
Getting up and stretching from a day's worth of sleep.
Running all over the house and barking in excitement,
because people have arrived home.
Eventually running to the steps,
barking and jumping on the people as they come up the steps.
Now running to the kitchen for the treats she deserves.
Sitting down quietly while they toss treats in the air,
most of the time catching them in midair.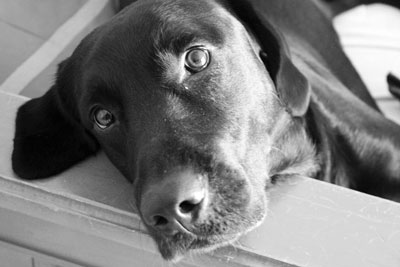 © Lindsay L., Snohomish, WA