Storm
May 22, 2017
A storm beckons the harsh waves, who crash on the beach.
A hawk's cry is heard deep in the wood.
The animals of the forest know this screech.
They come to a halt, and stay where they stood.
Deer stand quickly and run to the hills.
Bees work steadily to prepare for the rage.
Fish spread word to one another through gills.
Lizards run under rocks, and trap themselves as if in a cage.
Soon it came like thuds against the earth.
Flashes of light allowed them to see a glimpse of disaster.
A new world had been given birth.
Green sprouts appeared due to the presence of their master.
Skies soon turn blue.
The scariest part was finally over.
This was the cue for the cleaning crew.
The first plant to sprout was a four-leaf clover.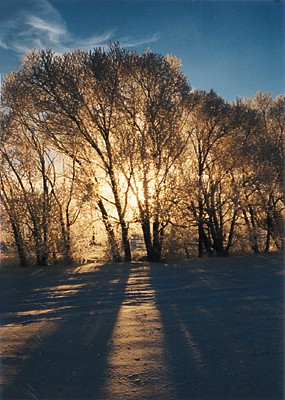 © Kyle G., Badger, MN