The Quiet
May 15, 2017
Oh yes, the quiet talks.
It talks to you when you're sleeping,
Tells you to hang on just another day,
A moment will come when you are strong enough
To put out the fire inside you.
It talks to you when you're awake,
Huddling in your soul in the daylight.
It wraps itself around you,
And suddenly the world is dressed in quiet,
Dressed in color.
Some think that quiet is white.
Or black. Or gray. Just another lonely color.
But I know that quiet is the waxy blue
The heartfelt green
The blood red of angst and shiver of mountaintop brown
The shimmering rainbow of the rainbow trout
And the hot day,
Hot dog,
Hot pool summer wind that slaps you in the face
And the cold, wet watermelon nose of the black Doberman.
And then you realize that the quiet is different from the silent.
Quiet is the subtle, stagnant winds, frozen in time.
Silent is the sadness, the absence of light and thought;
Quiet is the loudest thought there is.
Silent is the body,
Quiet is the soul.
Oh yes, the quiet talks.
It talks to me.
And it will talk to you,
When you're ready.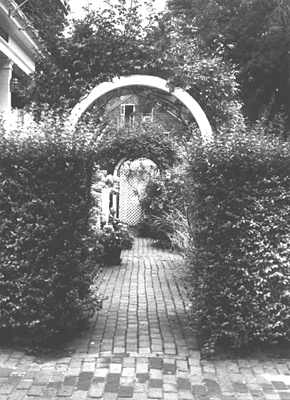 © Nicole E., McLean, VA