Harsh Cold Wind
May 16, 2017
The harsh cold wind blows on my numbing face,
As shivering I trek atop the snow,
And walking at my hurried hastened pace,
I stop to catch the sun beam with a glow.
My head is down, my eyes point to the ground,
I see the sparkle gleaming back at me,
For as the frozen droplets fall around,
The light of sun is all that I can see.
And as the snow continues to descend,
Coloring my boots all shades of white,
I wonder when this day will ever end,
When all the rays of light give up their fight.
But all I can do now is charge ahead,
And keep on trekking, try and try and try,
And let the tears from skies above so shed,
As I sink in the abyss of winter's cry.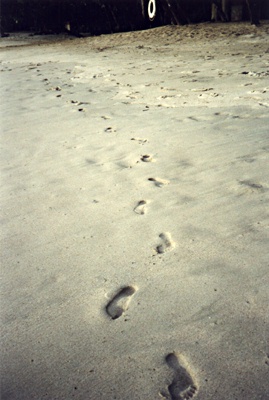 © April W., Rogersville, MO