done.
May 15, 2017
i am tired
please do not look at me like that
please do not let your eyes go down then up
please do not wink at me
please do not smirk at me even when i'm not looking
i put my earphones in to escape
the little buds protect my entire being
with music as my shield
this is my universal sign of "do not talk to me"
yet you still do
yet you make up stories of how you saw me before
yet you still pull over and offer a ride
yet you follow me
you say you like me
but with just a glance
what is it that you like?
is it the way i hold my arms to my body?
is it the way i form a claw with my keys?
is it the way i look at the ground so that i do not look into your eyes?
with just a glance
i feel naked
but i am fully clothed
i feel dirty
but i did my best to wash your stare off
i remember being cornered while waiting for a friend
i remember repeatedly saying no thank you
i remember trying to be polite
but i should've just lied about my age
maybe you would've left me alone
i looked to others for help
begging for someone to stop with my eyes
yet people just walked by
as i grew smaller and smaller
and i tried to disappear
do you know what it's like to pick a new outfit to not get certain attention?
do you know what it's like to wake up earlier to avoid your bus?
do you know what it's like to get off at the wrong stop just to avoid you?
do you know what it's like to be uncomfortable in your own skin?
I do
so please stop
i did not ask for this
i just want to go home
i just want to fade into the shadows of the night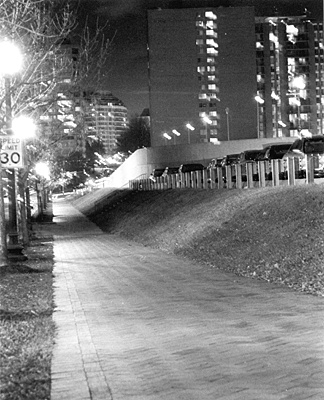 © Alicia S., Bethesda, MD