At the Coffee Shop
May 15, 2017
Am I your cup of coffee,
served fresh and hot each morning,
scalding your tongue's empty buds
with too much passion and too much fire?
Will I keep you up at night if you bring me home?
Too strong for your delicate white silk sheets?
Will I leave stains all around your house
just by having a seat at the table.
It's like they got your order wrong.
Am I too sweet? Too bitter?
Is it because I'm too dark?
Too strong?
Is it a combination?
Please tell me.
Did they press me right?
Grind each bit
to a size you can chew (swallow)?
Maybe if you alter me, with your sugar and your milk,
your syrup and your whipped cream,
maybe then I'll taste good to you.
Do you know what I think?
You should settle for tea.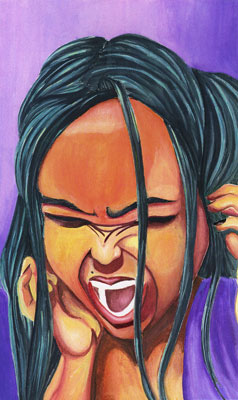 © Kriztille J., Briarwood, NY