The Unforeseen Monster
May 4, 2017
This forbidding monster takes away lives every single day,
cutting their lives short from caring friends and family;
however, somehow you will continually notice a grin on the face of its victims.
The might they possess will always persist
despite the prolonged battle of the unyielding hurt and pain.
They refuse to permit their courage to be stripped from their hearts
because the ongoing fight is embedded in, never giving up and clinging to hope for persevering through another day.
Even once the tears dripped down my family's faces
of each touched member surrounding my grandma as she laid there.
Formerly, she would unwaveringly hold her own and fight to the best of her strong ability
minus revealing any notion of distress by instead constantly finding the amusement in life
facing a grueling battle one on one with the unimaginable all along.
The support, checkups, chemotherapy, and relays all seemed incessant
until the monster grew too ample for her to handle one unfortunate day.
Something finally was capable to encumber Grandma from smiling any further.
She understood it was undeniably the time to relinquish all her strength.
The answer is uncovered for its question
an unforeseen monster called cancer.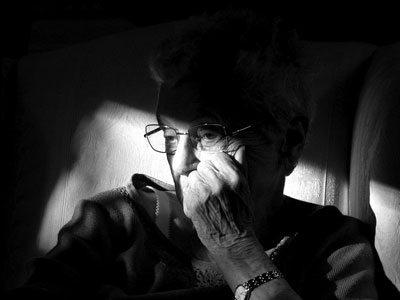 © Kate S., Hopkinton, MA