Darkness
April 12, 2017
I have lived here in darkness.
Instead of faces I see sadness.
Nothing is visible but pain and suffering.
It feels like like has used its fatal sting.
Look all around, what do you see?
Death lurks all around me.
Trees used to live, grass used to grow.
Birds used to sing, farmers used to sow.
Clouds form a dark barrier.
They drown the dreary world forever.
Will this storm never end?
Shall I ever see the face of a friend?
"Wish on a star," they all say.
What are there are none? Yay...
It seems like the sun has gone dark.
The moon left, and decided to park.
There used to be light.
Happiness would drown out the night.
Joy and glee surrounded us all.
We would laugh right after a fall.
Did you hear the wondrous sound?
I heard life prospering all around.
Trees would live, grass would grow.
Birds sang all day, and we would sow.
Clouds used to run in fear.
We were all merry and bright, right here.
The blizzards would all run and hide.
In friendships we would abide.
We wished on stars all the time.
Occasionally even in rhyme.
Oh, the sun shined so bright!
The moon lit up, ahem, "night."
Wait, over there, I see a soft glow!
That is not the sparkle of snow!
That means, oh at last, listen here!
Light is beginning to draw near!
Oh, wait... no, I was wrong.
Stop our happiness called song.
It was a candle of someone, you see.
Now back to living in darkness sadly.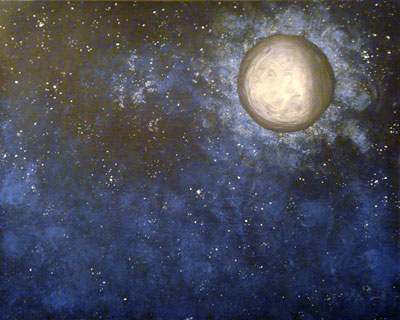 © Allison H., Vancouver, WA