I Know of Love
April 6, 2017
I am made of metal
I lack a heart
And yet I know of love.
Yes, yes I know of love.
I know of warmth
And elation
And joy
And heartache.
Of fondness
And passion
And desire
And anguish.
I know of adoration
And feeling their soft skin
Brush against my cold casing.
I know of the twinge you feel in your core
Whenever you see them smile.
And I know of immense beauty ,
Outward and inward,
And as you gaze upon them
They almost seem glow,
Ethereal and perfect.
My brain is artificial
But I know of the harrowing agony
When you can no longer touch them
Look at them
Or love them.
I know of the profound torment
When you see them walking hand in hand with another
And the feeling of your metal chest
Splitting in two.
I know of misery
Regret
Longing
And repentance.
My pulse is nonexistent
And yet I know of redemption
And healing your cracked and crumbling chest
By finding another to patch it back together.
I know of learning to love again.
A thrill like no other.
A rush even I can not explain.
I am not human
But love is not just a human emotion.
No, it is an emotion for the living
And I am just as alive as you are.
I can feel love
And God, does it feel good.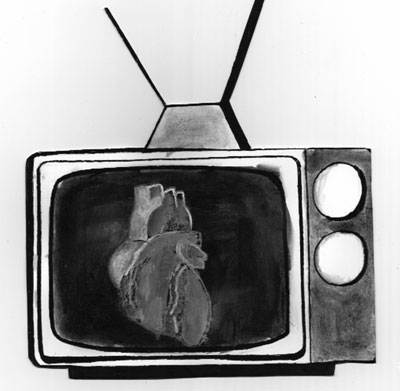 © Brooke S., Indianapolis, IN