The Unexpected Guest; Depression Or Was It Anxiety?
March 31, 2017
Today I got an unexpected guest, or rather found it.
They have been living inside of me for years.
I kinda always knew they were there.I just couldn't name them.
People tell you that happiness is a choice. I know I can control how I look at things - but not how the chemicals in my brain make me feel.
Do you know how strange it is to be thinking happy thoughts while the rollercoaster of depression tidal waves in your blood stream?
Do you understand when I say that the biting bees of anxiety live inside of my stomach and come out when I make the slightest motion.
You ask,"Why are your hands shaking then?"
Because of the pain. The pain inside my stomach the rolling boil of blood in my veins and the drums in my ears.
Of course you'll then ask, "Well why don't you complain? Why don't you scream in anguish because of the pain?"
Because my brain lost the guide to communication during the war of infestation of the unexpected guests.
I sit and stare at you, because I can't just come out and tell you. Because then the bees attack,
"They won't believe you, you know it's all in your head, you're just a whining little kid."
And if you tell me it's all in my head, not to listen to my head, then I'll say,"Who do I listen to? Depression, or Anxiety?"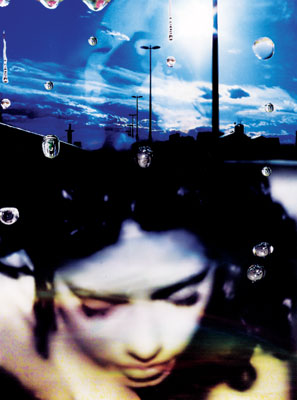 © Becky F., Sacramento, CA