Open Minded
March 16, 2017
Ever think about why this is it,
wonder if you will ever be more than this,
what if I told you there was a method to the madness
would you believe me and start to think of what might
happen if, what is and what could be is just a mind set, or
if what everyone has told you doesn't matter, what matters is what
you decide to do, with what you have, with the time you have it.
Let your journey be what you choose it to be, because when
your alarm to something greater goes off, there's no regret.
Mind me asking but, what is reality with all these questions ?
Run away from those who want to choose for you.
Free yourself from the dull expectations to be routine.
You aren't like anyone else no matter what others
may say, you can't be, because no one else can
find what you are looking for, the answer is in you.
That fire that burns so bright will never stifle
you only have to avoid those who have already extinguished.
Like it or not, no one can tell you who to be or
where to go in this world.
It is a matter of perception and expedition.
Takes time to realize that there can be so much more.
You just have to look hard enough.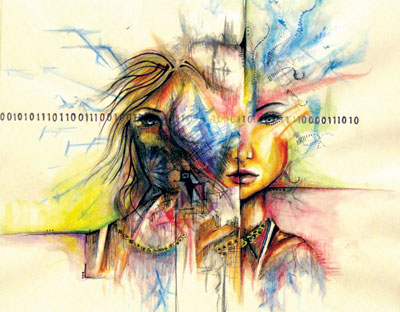 © Melissa W., Fayetteville, GA