Night Crawler
March 17, 2017
The lights dimmed and it was time for bed.
My mother went towards the door and whispered,
"sweet dreams" then shut it without another word.
It was a bewitching hour when a chilly, unwelcoming breeze
serpentined throughout my room. It felt like the night of Halloween,
but it was dead middle of summer.
I saw something shortly after I started to count the devilish
sheep that appeared to be diving underneath the moon
tonight.
A limitless, black silhouette went from one corner to the next,
slowly making way towards me. I struggled to make out her
pale white face in the darkness when fingers began grabbing at my ankles
then pulled me underneath my bed without another sound.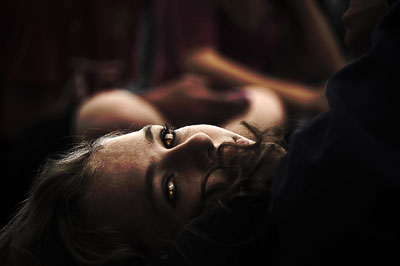 © Calvin C., Salt Lake City, UT