Waking Oceans
March 3, 2017
The sun begins to peek
over the horizon.
The tides replace the sands
they stole the night before.
The brisk morning sea air
revives me subtly, gradually.
Neither completely asleep, nor fully aware,
but in a dazed, conciliatory trance.
The waves crashing
like an ambient heart beat—
purging my mind of all discontent,
filling me with a sense of clarity.
While the whole world slumbers,
the ocean, the immortal current, flows on.
To it, I am inconsequential, unnoticed,
yet I enjoy its soothing company.
The soft dark sand becomes bathed
in the morning's first golden rays of sun.
The sky is clear,
but still retains its right to storm.
The day has only
just begun,
the sun is beginning to peek
over the horizon.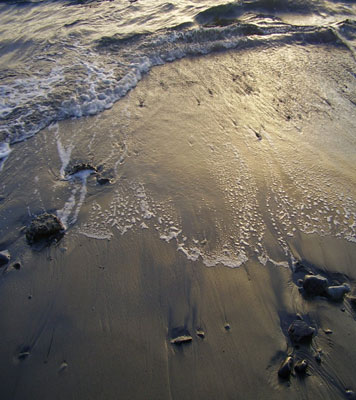 © Tori W., Victoria, BC, Canada