why dont you accept me?
March 2, 2017
I was scared of what you might think
for months finding the right way to say it
finding the right moment to tell you
waiting until that one second when the world was good
just waiting till maybe you were ready to hear
the words I'm gay come from your little girl's mouth
but the thing is I finally worked up the courage
to tell you, my father, half my blood that
I want to cut my hair short that I wear
guy shoes and that I wear cologne
instead or perfume. that I will wear
button up shirts instead of frilly nonsense
and not once did the question come up
Why? so A month later I thought it was
okay to say I'm gay since you had said
you want me to be myself but I guess
you didn't really mean it did you?
I texted you and my stepmom telling
you that I'm bisexual and
I got the reactions that I was fearing
you finally texted me back telling me
you want to see me so we can talk
you said you support me but yet when
my stepmom told me that she loves
me Then turns around and acts like I'm a
disease Just because I like both genders
Telling my I'm ruining my life because of
my decisions because of what I feel you know
what you can't help who you love no matter
there gender nor race nor the color of hair or
if you shorter than the person next to you
You don't choose who you are you just express it!!
I push myself to the limits by dying my hair weird colors
by gauging my ears getting my nose pierced
just to show you no matter how much I change
I will always be the same person
So my question is why don't You accept me?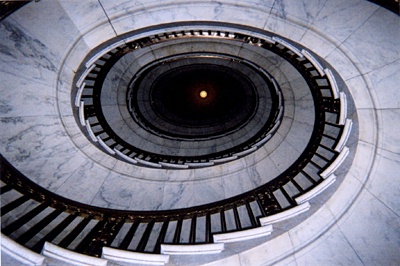 © Kyle T., St. Joseph, MO