Her
March 1, 2017
They say God does everything for a reason,
It must have a been a pretty good reason to justify
All the tears, screams, and frustration I felt,
For her.
Happiness, it had once stained my heart like a permanent marker
Moments of laughter, smiles, and joy
I had it all,
With her.
We went from exchanging deep secrets to exchanging long glares,
We created first-time memories
To being just that,
A memory
She said this,
And I said that,
It's all fun and games till someone gets hurt,
Why did I have to be that 'someone'
I would say sorry, but I know you wouldn't say it back
I would say forgive me, buts it's you that should be forgiven
I know I did the right thing,
Correction, I hope I did the right thing.
They say God does everything for a reason
It must have a been a pretty good reason to justify
All the tears, screams, and frustration I felt
For her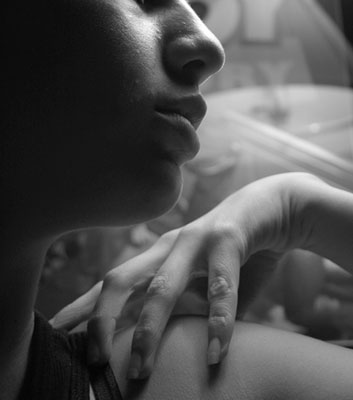 © Rebecca B., Santa Clara, CA