"First Love"
February 15, 2017
Isn't it funny,
How love and memories
Can turn into so much despair,
But the feelings are still there.
She thinks about him
When she is alone.
He is her secret,
No one knows.
Despite her feelings,
She knows she cannot speak
Of the boy she once was so close with,
Her human diary.
She hides him
And her feelings.
She's becoming
Quite an actress.
She's always pretending
That she is okay.
Her smile, as fake
As his promises.
He isn't hers,
She isn't his.
She's with someone new,
And he is too.
At night, they are like night owls,
Daring to wonder how the other
Must be sleeping peacefully
with their new 'forever'.
They are always separated,
By neither distance nor choice.
They are so far away, but not
In the miles that lie between them.
Every day is a struggle.
Her first thought is always him.
But she knows he isn't thinking
Of  her not so familiar face.
How could they move on,
Forget about everything
about the other that was
Their first true love.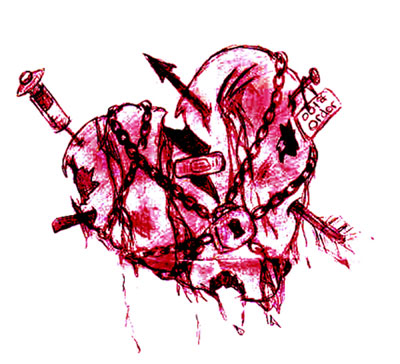 © Asia B., Hudson, MA