Compassion
February 15, 2017
    Compassion is sorrowful, having to consider many others. She has a soft touch of kindness and helping others but still ends up being strongly stricken by misfortune. She's very timid, sounding calm and soothing, not speaking about her feelings and opinions.
      She is very fearful to speak her mind and hurt people's feelings. Illuminating the room with so much brightness and a flowery scent, leaving you with a sweet chocolate taste of more Heart and Humanity. When she finally ends up talking, she sounds calm. When she accidentally hurts someone, she begs for Mercy.
      ''Please have Mercy on me'', is what she says when nobody wants to listen to her and hear her out. She keeps in all her emotions and regrets, knowing she can break down any second now, but tries to stay strong and stick with her friends. Until all this comes back to when it began...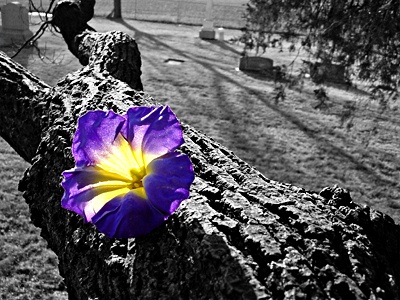 © Greg K., New Lenox, IL