Endless
February 14, 2017
In the back of the class
is where this girl sits
mean girls with sass
makes sure that she never fits.
In the halls it gets worse
at lockers with their claws
her life feels like a curse
when they trip her till she falls.
An empty table at lunch
becomes her new home
nothing to munch
and nowhere to roam.
Wears a fake smile
as she walks through the door
makes a pile
and lies to the core
Her family believes
the story she tells
silently her shoulders heave
as she thinks about tomorrow's ----.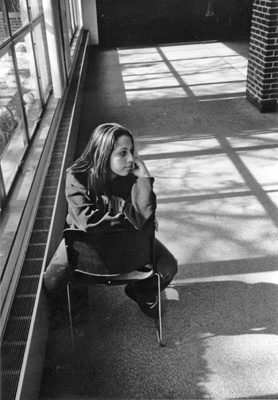 © Leighann E., Westport, MA