I Am From
February 2, 2017
I am from contests on the monkey bars,
and winning against the boys.
I am from chapped lips paired with a runny nose
from the snow.
I am from drenched days dancing in the sprinkler.
From my sister's heart surgery,
my stomach stretched stiff.
And from a family of one thousand, with special needs.
From seeing happiness
from things in life, thanks to her.
I'm from knowing "when the going gets tough,
the tough get going."
I'm from enjoying the moment.
I'm from working hard then playing hard,
but I love the hardest.
I am from running, hiking, and yoga
and the healthiest person I know.
I am vegan.
I am from educating myself on nutrition,
and the ways of a humanitarian.
From sitting by a warm fire and snuggly blankets.
And from a mother bear who remains by her cub,
who loves and protects.
From learning patience is essential,
because in the Worden household you need it.
I'm from bone chilling weather.
I'm from seeking out the best view,
But with yellows, pinks, and reds before the night.
I'm from believing in myself,
and knowing my support system is the best.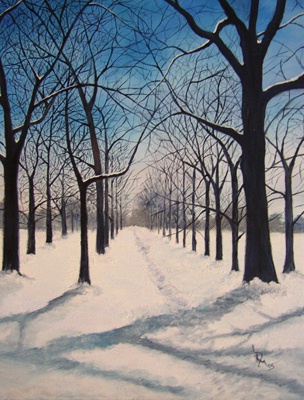 © Lauren M., Scotch Plains, NJ