Molding Clay With My Hands
February 5, 2017
n my night, I try to sleep
While my brain runs away,
puts on his own act.
He prepares a play for me
Look at the sky, the crescent
Hangs for you, the wind gusts
For you, the murdered boy has
Died for you. The world is
An attempt to please you, come
With me Sam, don't follow them.
Their way is wrong, center yourself,
Breathe into the whisking
Cloud's blood. Drown
Yourself into the world's fear.
I won't, I'll ring it over the 
Bath tub, and pull the
Plug. I tan in the cloud's blood
Each evening, when the moon
Plays tag with the sun, spinning.
Paying fear to the Indians, will
I see you again? The belief
That I will is much- night
Won't repeat one day, the sun
Won't come up. He won't greet
Your pink morning brain.
Let that be,
The stars will fall
In the river, rush
Down the waterfall.
Your heart will meet
The breath of the
Wind, the wind that
Only wishes to
Please you.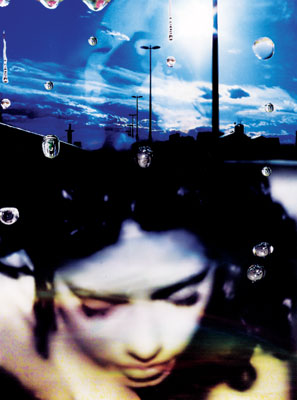 © Becky F., Sacramento, CA