This is Home
MAG
November 21, 2016
It's been 27 days,
Almost a month,
It may not seem like a lot to you,
But to me, it's an eternity.
I've sailed through the summer,
Never in irons,
Always on a reach.
I've waded through swamps,
And sat under waterfalls.
Never knowing what's coming next,
And loving it.
But now, as I hear the dead, brown grass,
That was once a vivid green crunching
under my feet,
And see the sky turn from a soft pink,
To an electrifying blue,
When I feel the warm embrace of the last hug,
I know that it's time to go.
I hold tight, like a five-year-old who doesn't want to leave her mother's arms,
Afraid that if I let go,
This will all be over.
Home to me
Isn't about a nice house and a warm bed,
It's so much more than that.
Home is the lake.
Home is lying on the tennis courts
at two in the morning,
And looking up at the dazzling stars.
Home is portaging five kilometers
And roasting marshmallows to perfection
over a blazing fire.
This
Is home.
It's been 27 days,
Almost a month,
And in three hundred and sixty-five more,
I'll be home again.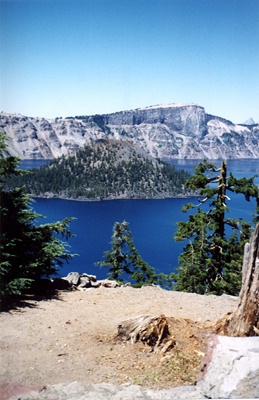 © Kristy H., Willow City, ND