A Passion
November 15, 2016
Every time I step into my class, I wait to find out what I'm doing that day.
I excitedly walk in, collect my uniform, and go change in the locker room.
Once I'm done, I grab my emerald green apron and slip it over my head.
The color of my apron is a representation of my rank showing
That I've worked hard, similar to a green belt in a young kids karate lesson.
As I join the other students by the work bench, my chef comes over with his plan.
I am anxiously waiting to hear what my assigned task is for today.
I wonder if I'll be in the bake shop, garde manger, dishwasher, or pot sink.
I always want to be making something, dishwasher and pot sink are tedious and degrading.
Just being in the kitchen and hearing the sound of a sizzling steak or
Smelling the aroma of freshly baked cookies, brings a smile to my face.
I love to make juicy, teriyaki beef tips or thick, creamy mac-n-cheese but
Baking soft banana bread, sweet and chocolatey oreo truffles, and warm, soft
Cookies that melt in your mouth makes me just as happy.
It always reassuring when you hear compliments
From your friends as they stuff their faces with flaky turnovers, scrumptious cookies,
Juicy burgers, or a refreshing salad; grinning ear to ear.
It's always sad when I hear the silence breaking bell
That ends the mesmerizing and dreamlike experience.
I reluctantly go change out of my chef uniform and clean my work station.
Leaving culinary is the worst part of my day.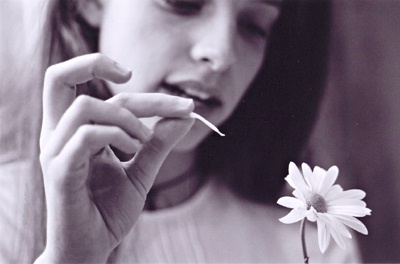 © Emily B., Houston, TX