The Greatest Teachers
November 15, 2016
A miraculous man
with years of work carved into his skin.
Every wrinkle and bag representing each day of stress.

A woman sacrifices her time with her family as a cavity forms.
Failure starts to fracture
letting fragments lodge into precious hearts.

Men and Women dedicating their days
to open up galaxies of interest to the next generation.

Aromas leaking from creatively decorated classrooms,

Coffee

Cinnamon

Sarcastic, humorous, inspirational signs hung amongst their rooms,
adding laughter and hope to a once dull place.
Just as if the Teachers did when they came into our lives.

They create environments of peace
in times of chaos for us youth.

Great Teachers are jugglers,
Juggling
curriculums,
crayons,
calculators,
and lives like our own personal managers.

Their emotions dancing
with over exhaustion.

Tired days draining at night
the next day carrying on.

Their fingers grazing our chromebooks with helpful tips,
Tips that wisp from their lips into our ears,
Tips that travel to our minds.

Great Teachers are builders,

Great Teachers are beautiful,

Great Teachers are blessings.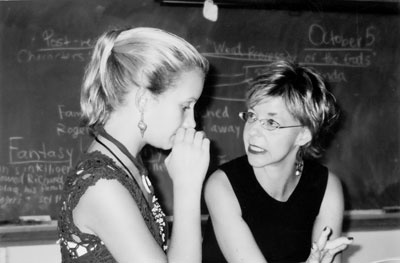 © Olivia L., Pompton Plains, NH