Daybreak
November 8, 2016
Why is it so that the rising sun is the
Positivity to the dusk's negativity when
Both bring unity across the ancient,
Musk skies that tie the dimensions?

They are not perpendicular, but parallel,
Reflected. Reflected across the reflective
Shores of a crystal lake, painting the skies
On her surfaces, bathed in color.

They are the Gemini twins, astrologically
Unable to contrast, but only comparable
In their similarities, never their differences
If seen through an ignorant eye.

A sweet duet, not a chorus of screams that
Filling the night with a bitter-sweet song,
Find tranquility in the darkest places.
And the truth remains hidden that

Both complete each other, although the same
Neither are full of good, nor bad; both are the
Same arrays of golden, tropical ribbons that
Fold carelessly across a broken sky.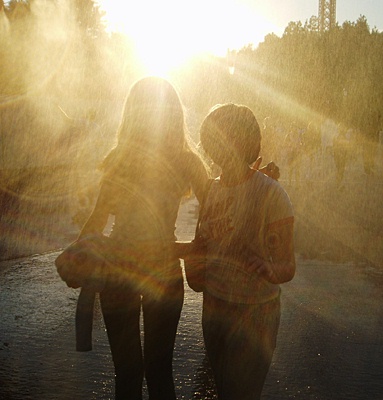 © Rebecca Y., Los Angeles, CA