Stability
November 7, 2016
Bathed in star kisses we seek with hopeful eyes,
Encapturing this everglow in our minds, as chaotic thoughts
Drown the dreary night in soft-spoken cries;
Resting in our hands lay the blood of our damaged hearts:

Broken from falling into this caliginous pit of despair
We search for something stable to stand upon,
While unwavering uncertainty pushes us down and tears
Our hope to shreds; belittled emotions press on.

When the melancholy rushes in, we step out;
Obliterating nostalgic reflections of a rose-gold summer's day
With wandering hands running about,
Gripping at the simplicity of morning rays:

Will we hold to? -- The subtle transition of moon
Into sunbeams might not arrive in time;
For we are lost in the depths of dark ruins
And the dawn is your only savior, as it is mine.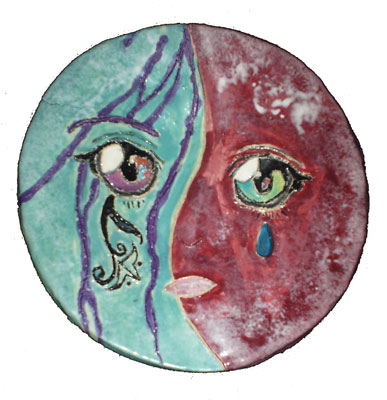 © Angel V., Tecumseh, MI