Answer me... if I am a child...
November 6, 2016
I am a child from flesh and blood.
The flesh on my bones was soft, but now resides as rough.
The blood in my body flows smoother then my breath over the dirt and dust.
My parents told me all about the lightning and thunder and the aftermath.
I saw my first one today, my first nightlight…
It closed the lights of the day, and blew out the stars of hope in the night.
I am a child from flesh and blood.
I live in the destruction left behind the tanks that came and claimed my parents' lives.
I am only child and I wander in the rubble of our house,
Looking for a crumb of bread or perhaps a tomato left under where no one can reach, but
The bomb left our bread looking like flat gray rocks that crumple if I touched them…
They came…soldiers came and…they dragged my parents on the rocks of the destruction…
My parents were slayed in front of my sweet irises…
Hidden between the rocks I saw them leave…
I ran to my mother and father… they threw my sister in the fire of a bomb, but no one heard…
The scream that surged from my throat… I didn't either…The silence was too loud…
I am a child from flesh and blood.
I was born with a sister, whose head, I saw detach from such a heartless force.
I saw my mother's fingers turn white and stiff after a rusty shard of pain traveled through her heart.
I gazed at my father eyes as he clinched to my hands, suddenly, they went blank.
I saw the blood from my leg trickle making scarlet puddles on the pure ground.
Children my age play with dolls and plastic makeup, while I play with rocks and memories.
I am, minus my family, considered nothing because…
When someone looks at me they say, "Poor child…", but would not offer help.
Not because they won't, but because they can't.
I tried to explain to the world my life, my hope, my sadness, but…
The world said that we were black and they were white on the chess board…
What they didn't understand was that this was not a war, it was theft...
It was theft of a home, then a land, and finally freedom…
The world didn't know that this wasn't even a war, it was an occupation…
They were black and we were white on the board…
They had the idea, and we have the hope…
Hope will always win no matter what…
There will be a time where the bucket of hope and ideas, will over flow…
It will be the hope that over flows it, not the ideas…
The faucet of ideas will get clogged, but the well that fills up hope into the bucket will never stop…
My father told me that we will fill the cup, and stay…Even when we die we will be planted inside the ground that we fight for… and it will greet us like a mother we long lost…
I am a child from flesh and blood.
My country under occupation is the most valuable possession to me…
"I will never leave you." I tell my land.
Everything was taken away from me, but nothing will…
Take my Palestinian identity…
Because I am a child from hope and iron.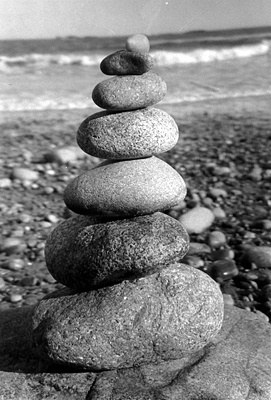 © Vanessa R., Marblehead, MA