Fated Souls.
October 3, 2016
Long ago we were nothing more than stardust twirling in the night, and it wasn't untill the earth came to be that we became a corsing ocean.
When the rain brought plantlife we were two willow trees, branches intertwined and when those two trees died after 1000 years, we became Dier Wolves. We used to run through feilds of snow and  hunt together.
By the time that the renesance came around we became two people. At the time, though, a love such as ours was frowned upon and we died for eachother at the hands of the Kingdom.
In the Victorian era, we were seperated and you were held in an asylum untill the day you were killed by the doctor who owned it.
But our souls are together again now. The elements of Life and Peace, and we can never be torn apart.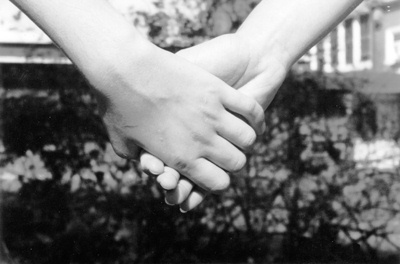 © Lauren G., Pompton Plains, NJ