Playing God
September 30, 2016
You told me I was the wind.
You told me, love, promises are built like skyscrapers,
that you would not leave because the view up here was beautiful. 
And I told you, you will not leave because if I am the wind 
then I have shattered all the doors like eyes
and burned down the fire-escape with my breath.
And you will have nowhere else to go. 
I wonder if escape is made of letting go 
because our hands are twisted like thorns.
You turn your back to me in your sleep
like I am darkness and you want away, away, away.
My fingers are strings and you have ribbons tangled over your eyes.
We are caught in knotts.
Silence pools like a gunshot when our lips merge in sea and river
and I find myself drowning in a riptide. 
I wonder if love is made of holding on 
because we clutched too tightly at each other's wrists
when it was night
and I have bruises like too many smiles staining my skin.
I wonder if you measure pain with doubt
and if it looks anything like you do,
silhouette in doorway in building in broken city,
when you stand there
and watch me gasp from place to place.
Playing at change, leaving too soon.
becasue you told me I was the wind and that I was lovely.
I wonder if beauty looks anything like the winter dripping from my hair after it rains. 
I've got you trapped and you have me in danger of exploding like a soundwave in an ocean.
You stay and I leave and we scream at each other with force bursting from our mouths. 
And I wonder if love is made of wind,
and if it is I am too much of it.
What I want and what you want is to live in contrast
and what I need and what you need is to be unstuck,
even if you rip me and I bleed.
We are breaking. 
You told me I was the wind.
I told you that you were playing at god and losing
and that you were wrong,
I have no name and I am no mystery.
I am only myself.
And you have lost me.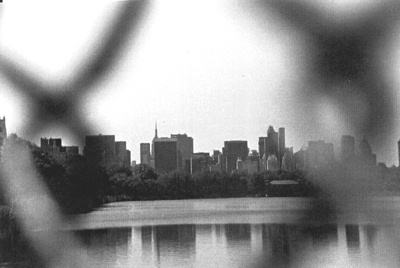 © Sarah M., Phoenix, AZ