Apology Letter
September 21, 2016
I apologise
for the way I love:
selflessly, recklessly,
foolishly naive
to think that you could ever reciprocate my love to me.
I apologise for the yelling, the jealousy, the insecurities, and the tears;
most of all though, I'm sorry you gave life to my fears.
I'm sorry for the nights I cried,
for all the time I tried
to open your eyes,
to make you see,
that there was no better place than right beside me.
I'm sorry we didn't share the same vision,
sorry for the times I was "tripping."
You made me feel like I had something to prove,
As if being myself just wouldn't do.
I had to learn that trying to make you love me
the way I wanted to be loved
was a battle I would always lose.
I hate we ever crossed paths,
though I know if I were to be asked if I've ever really loved someone before
I can tell them that I have.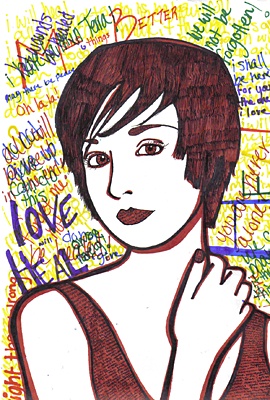 © Sara D., Aiken, SC