Take off (self portrait)
September 3, 2016
three.
In the morning she
brushes out her hair,
fierce and fluffy,
a combination of
words that produce a laugh now
a foreign sound
that echoes in the tiny room.
It is this morning she
can rise again,
loosen her repressed ideas
that have stood silent so long--
they swarm,
a colorful mutiny of phrases and plans.
when she turns on the light they
hang exposed.
two.
She spins in the room
of her grandmother, dead,
the dark and silence
absorb sullied thoughts and
put on display the
tidy, color, crisp.
as she spins around
around again
the dark strips her of fear-
floating, silence, gone.
one.
voices out in the hall-
concern, light, relief.
why are you sitting in the dark, they say.
why am I sitting in the dark.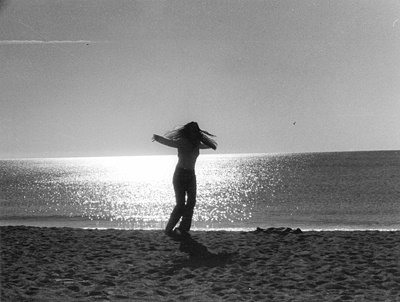 © Denise A., Marblehead, MA