Intoxication of Beauty
August 15, 2016
They come with makeup,
With Sangria-dyed lips,
Berry Blue-graced eyelids,
White Wine-coated faces.
They swarm the funhouse mirrors of my school,
Drunk on circus stains as saving graces–
Sober or not, boys don't differentiate
Between the makeup-no makeup state
No-makeup makeup girls
Float with hair impaired by steam iron,
Nails glossed with old wood polish,
Eyelashes curled by metal screws,
And seek their cell phones to furtively
Inspect their visages for self-abuse
Haven't I told you about oil-smudged screens,
The gateway to acne in teens?
But there is comfort in conformity:
In not being ugly and alone–
Rim eyes with coal dust
Paint cheeks with the dawn sky,
Cover lips with rose petals,
And tease hair with wild rye
Be patient, beauty comes with age.
Recover this letdown without showing rage
I am tired of waiting, Amma! Is patience
A wilting garden waiting to be pruned?
Or is it accepting that she may never bloom?
Is beauty tolerance of the fact
That I won't hide behind a toxic mask?

Patience is the cactus flower wrestling with darkness,
The Queen of the Night adorning Ammamma's doorstep.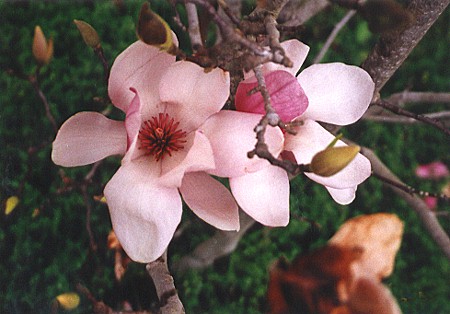 © Callie B., Destrehan, LA