Demons
August 9, 2016
you smile
you laugh
but you will never heal.
why are hearts so fragile?
why must they break when prodded?
I never asked to feel this way
and frankly I can't help it.
but God these demons haunting me
are not leaving their posts
they're flocking to my feelings
and settling there like hosts.
they've infected all the hope,
the little sliver that remains,
they've beckoned the tears that
fill my eyes
and crushed all dreams but why?
why are hearts so delicate?
and the burden of the break so heavy?
why am I still crying
sobbing
weeping
screaming
yelling...

have the demons taken you yet?
hurry darling
because if they haven't
they're coming for you
teeth bared and claws protruded
hurry darling
they're coming for you.
they came for me and caught me smoothly.
I cowered and let them drag
me through this desert of despair.
hurry darling
spare your heart
run away while you can.
the demons are good at chasing
for they may not be the fastest,
but we are rather fragile
and demons are rather smart
so when they really get you
they'll stab you in the heart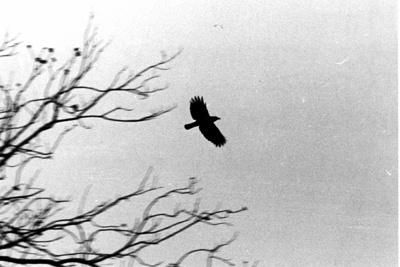 © Jacqueline T., Flowermound, TX