There's No Enigma Around Sadness
July 20, 2016
Why is pain shown as a thunderstorm?
With flooding rivers,
rainy shivers,
and the scream
of a thunderous roar,
accompanied by the
stabbing pain,
of a single flash.
Discolored TV sets,
distort pain into
a stinging memory.
I want to turn the knobs,
and see the dim afternoons
of spring,  shower over
soap operas and sitcoms,
with numb pitter-patters
of mascara stained droplets,
and a low buzzing thunder,
always softly present.
I want to see pain as it truly is.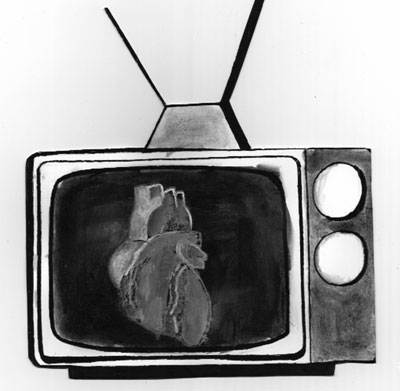 © Brooke S., Indianapolis, IN