One Day Away
July 25, 2016
Veiled in the gentle shawl of half-light,
she cranes over her desk, fervently scribbling
down some revelation from a dream.
Perhaps tonight she will finally realize
why wilted gardenias and soup spoons
dance around her head like raindrops.
She never uses it anymore, but the drawer of
her vanity houses two strips of worn ribbon
wrapped around her mother's choker,
new pearl earrings and blue nail polish.
As the sun peeks over the windowsill,
she shuffles delicately into the kitchen, still
occupied by the wisps of an empty promise.
Gauzy curtains shift like slinking tomcats,
isn't it funny how we can't hear the breeze?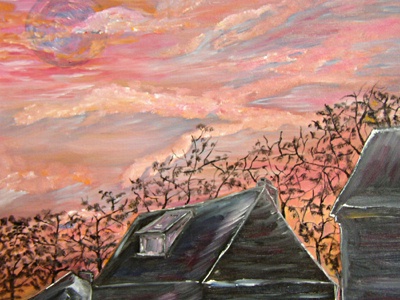 © Lauren M., Scotch Plains, NJ