Unknown
July 22, 2016
I can see what's below me, but only vaguely.
Puzzle pieces overlapping and threatening to fall apart.
Beads of sweat and blood and broken friendship bracelets scatter around me.
Below this floor is something much worse.
Or is it better?
Below is the Unknown.
Up here is familiar,
but broken.
As time slips through my tired fingers,
Piece by piece of the puzzle falls into the Unknown.
But I don't notice until I fall.
I guess I put the puzzle together the wrong way.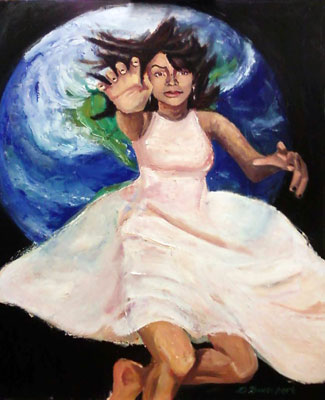 © Dominique D., Ozone Park, NY