Abstract
MAG
July 11, 2016
Night: delicate scent of lavender
scattered on bedroom wallpaper.
Rain-soaked darkness – wafting
through the open window in waves.
I sit on my bed sipping black coffee
with branches of constellations
tangled around my brain like
holiday lights crisscrossing a city
evergreen on New Year's Eve, when
the snow reflects muddled hues. Girl
splattering
words
onto paper – hey, June, it's summer,
tattoo your body with the perfume
of citrus orange, all its sweetness
and terrible acidity
scorching your tongue
like a nervous kiss?
Tonight: explain this glowing nostalgia
yet metallic future to me,
all these emotions whirling
in a black massive inconceivable sky,
extract phrases
unless you can't.
Then don't.
Just release your pen
and savor a breath, washing in
the vast inexpressible.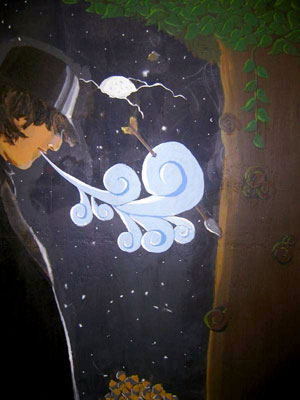 © Dean W., Hinesville, GA