Leap Year
July 4, 2016
(November)
We met on a Sunday – the day
his fingers first wrapped around mine
and held my empty hands.
I gripped smiles in tight fists
jokes, laughter, lists of plans,
grasping crushed love in pressurized knuckles.
 
Hands tracing my outstretched body
mountains and valleys
forgetting to dive into the hollows of my eyes
and peaks of my fingers.
No one warned him to be careful
with the bottle openers he takes out of his pockets,
and he cracks me wide open.
 
(April)
Driving down the 405, he wore his sunglasses on the top of his head
I threw my head back laughing like a child.
Sunny and squinting,
someone finally understood why
I'd rather see the world harsh and bright
than in faded light.
 
He traced his words on my hips twisting and contorting them,
giving them the dictionary definition he desired.
He crushed them like the shape of my body under his,
steel lion cage hid me backstage at the circus
everyone can see through the curtains.
 
(May)
Sometimes he took me up like a tornado in a storm,
not asking for wind permission
or cloud forgiveness.
 
Sometimes he traced my torn lips before
he ran his hands over my thighs
(A boy has never called me beautiful).
He drank me up like a five o'clock shadow.
 
Sometimes I'm reminded of the way
he put lemon on his olive oil skin
to lighten it when he was ten.
I still feel the acid burn and the empty lemon trees
are naked and no longer pure.
 
(June)
He let his fingertips slide from mine
untangling my eyelashes.
His nails left paper cuts.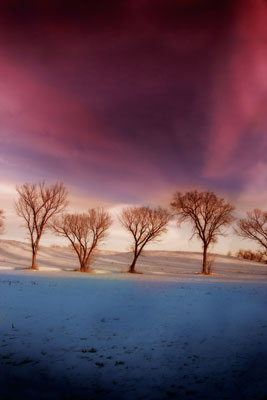 © Elizabeth H., San Bernardino, CA