Cold Pancakes
MAG
May 8, 2016
Green shoes hide in the grass,
The wind carding its fingers through your hair,
And I'm getting jealous.
We toss stones into the street and talk about life.
"Life, that miserable guy."
I curse at cars that growl so loud they drown out your voice.
A green blanket spread across the ground
like a lily pad,
We sit, stupid frogs in a tiny pond,
My entire world is you.
I sketch you. Your shoes, green shoes, placed
on the grass.
Your hands that grasp onto my handlebar legs,
Your head that dawns my arms as a makeshift helmet.
You kiss my stomach through my shirt and
tell me it's gorgeous.
And I'm getting jealous.
And I slap you. Gently. And tell you I love you,
Life, the miserable guy.
He paired us two,
The paranoid Chevrolet and the can of
fresh green paint.
You take the loudness of Life away
with your tongue,
Licking stickysyrupproblems away
From my fingers.
We hide in the grass,
Sunlight pecking your red cheeks as
you rest in my arms.
And I'm getting jealous.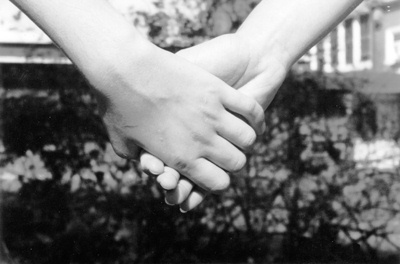 © Lauren G., Pompton Plains, NJ