to love a soldier
November 28, 2015
you came from a different dimension of time
like a foreign angel from a drug-enhanced dream
your eyes made the glory of the stars unimpressive
your touch made heat unnecessary
when you spoke, my lungs stopped starving for air
your pulse carried me in its vast overture of strings and percussion
serenading me to sleep even when we were apart.
i was the one who brought you here
i didn't stop them, they tied you down and injected you with their bias
they called it medicine, filling syringes with boiling agony
you made not a sound other than profuse apologies,
wishing nothing more than to understand.
and as the fiery pain ran through every capillary,
you scalded in silence, writhing in its hell.
some days you pressed blades into your skin in hopes that their poison would ooze out
and you would be cleansed
but you only bled the cleanest of your blood
hopelessly approaching your acceptance of defeat.
our souls touched fingertips from their sides of the glass
and the pain shot into my veins when it touched yours.
my body throws itself into spasms as the guilt slides shards into every inch of skin
i swear i could have saved you.
sometimes you think you cannot save yourself,
you think, but we both know better.
you got here by walking through the scalds of hell
the lashes of whips and taunts of demons.
you journeyed through days of hades where your only escape
was the smoke you exhaled in absolute silence, serenity in the eyes of tempests.
you walk on a path of nails now but your body is tough with scar tissue.
they cannot pierce you, cannot infect you, cannot stop you.
still, my only wish is to carry you over their menace.
then perhaps i could be as significant as you always were.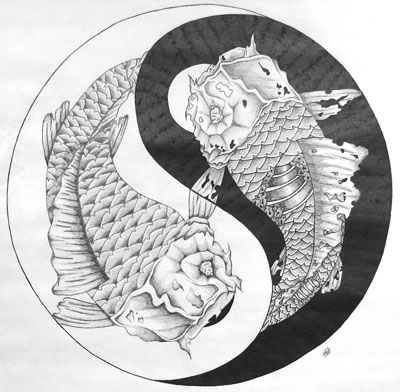 © Matt F., Pierz, MN