Young Love
MAG
October 22, 2015
I want a boy
no I wanted a boy
I wanted this boy.
This boy I had desired and longed
for all these years,
I tried so hard
Having him just barely brushing
Past my fingertips
At one point he was mine, but was he ever truly mine?
No, but there was something.
It was not beautiful.
It was awkward and shy
It was uncertain glances in the hallway
with unspoken longing grasping at our hearts.
Filled with unfamiliar hand holding
and tangled hugs.
It started so small
so innocent
What I had wanted for so long
Now a dream that had finally
Come true
I seemed to have overlooked the fact
That nothing lasts
In the end it was over before it truly began
The blossoming bud of what could have been
was shriveled to dust by the cold winter of
uncertainty.
If only we could have made it through the storm,
that flower would have been beautiful.
But now it is only a memory
A story that never got its happy ending.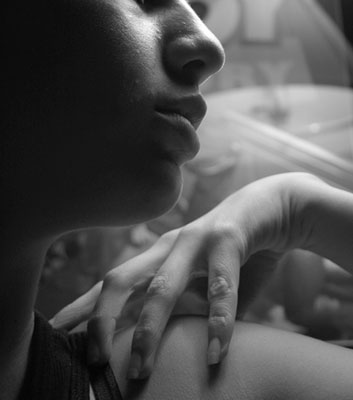 © Rebecca B., Santa Clara, CA