Second Face
October 7, 2015
When you look at him, he seems okay.
Hair intact and a smile that doesn't fade.
His contagious laughter could affect a complete stranger.
The jokes he'd tell would have your eyes teary.
But nobody knows it's all a second face.
His first one is full of pain, that comes from his father's addiction.
Helpless, because his mother won't speak up.
The moment he steps foot into his abyss, the facade disappears.
The second face vanishes as the first one starts to make its grand entrance.
There's nothing but screams of fear and slurred curse words that make up these four walls.
Is that what home is supposed to be like?
Everything is never sweet, always sour.
He just wants to go back to a place in time when things were much calmer.
A time when his dad was always sober.
Snap back into reality.
There is no compromising.
That dreadful liquor, it has done its sickening deed.
It has detonated the love between him and his father,
has pushed him away from his panicked mother.
He wishes he could sleep forever,
however,
it would be interrupted by the everlasting tunes of disagreement.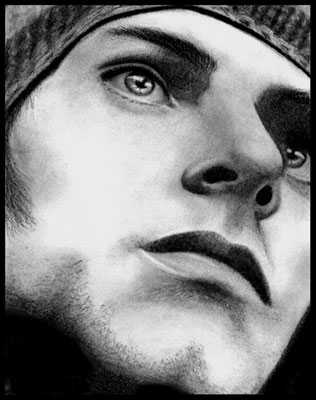 © Anna Y., St. Robert, MO