In the Rain
MAG
July 10, 2015
A sigh is heard,
nothing louder than a tiger's purr,
nothing softer than a butterfly's shrieks.
I look up,
and the sky is melting.
I can only call it Nothing
from which the sky falls.
(Or are we being accepted,
drawn into the embrace
of something better?)
Glossy tendrils unfurl
onto age-cracked roads,
coating our paths out and in;
now there is only up.
(Or are we falling?)
My hand falls victim to the sky's sinking,
but when my fingers stretch
they graze water
cooler than I imagined
the clouds to taste.
The world still stands
after a moment of
brought-upon darkness
as I close my eyes and listen
to the sounds of the sky.
This wet,
this damp,
this chill,
this light –
it feels like something more
than just spring.
The world is living
a late & spectacular thaw.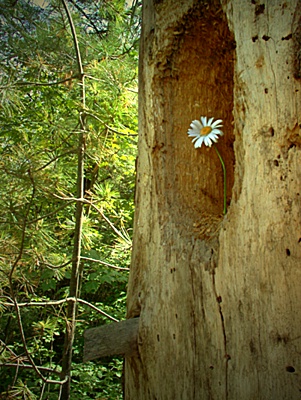 © Anna R, Sudbury, ON, Canada