Cultural Diversity in the UAE
January 25, 2015
When I walk into the Lulu Supermarket,
This is what I taste
Holland Cauliflower, Bangladeshi Potol. Thailand Dragon fruit,
Indian Spices, USA almonds, UAE baklava,
brown, white, black, yellow,
the foods are endless, the tastes are flavorful and meaningful
to various people
crunchy, spicy, tangy,
explosions,
If I hadn't come to UAE
I never would have tasted it
When I walk down my hallway in GEMS American Academy
this is what I hear
Italian, Spanish, Romanian, Urdu, Korean,
hard, soft, rolling r's, fast, slow,
accented, high, low
the languages are diverse, the words a part of who we are
culture and upbringing flowing out through our mouths
If I hadn't come to GEMS AA,
I never would have heard it.

When I walk down the street in Abu Dhabi,
this is what I see
Indian sari, Arab dishdasha, American polo,
Scotland tartan kilt, Spanish flamenco dress, Chinese Shanghai Tang
red, pink, blue, green,
frills, stripes, plaid, jeweled,
The colors are special: a reflection of the people and their lives
from all over the world
conservative, casual, religious,
professional, formal
If I hadn't come to Abu Dhabi
I never would have seen it.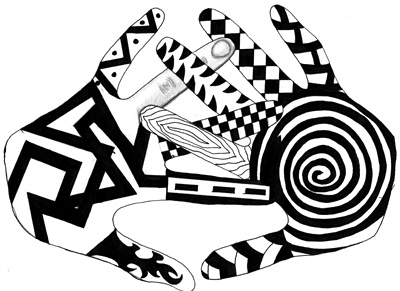 © Sarah F., Naples, FL